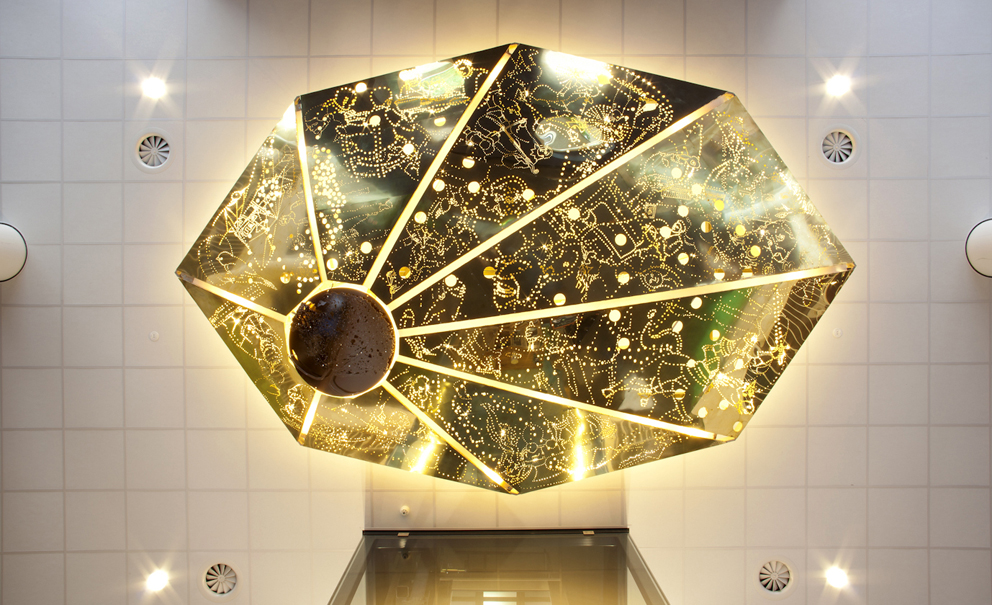 Installation created for Zorginstelling De Waalburcht in Papendrecht, the Netherlands. A home for the elderly. In this work I captured the life stories of the people living there.
It's part of the in the welcome hall mounted on the ceiling 4 meters high. But the second floor can view it from up close.
It's size is 4 x 6 x 0,5 meters and was commissioned in 2011.